I'm back with one more article to round out my Teams Wrap Up for Ignite in 2020 and this part 3 I'll be breaking down the new features in Teams meetings and Meeting related hardware. Let dig in.
As before, if you're interested in grabbing all of the Ignite content and don't want to spend a week having your computer transcode it all. You can find my Torrent of the Ignite sessions here.
Part 1 – Teams Admin, Colab and Surface
Part 2 – Teams Calling and Phones
Part 3 – Teams Meeting and Devices (you are here)
Graham Walsh @ Creston has also done a nice round-up of meeting devices here too.
New Teams Meeting Features
Meeting Lobby Options and Hard Mute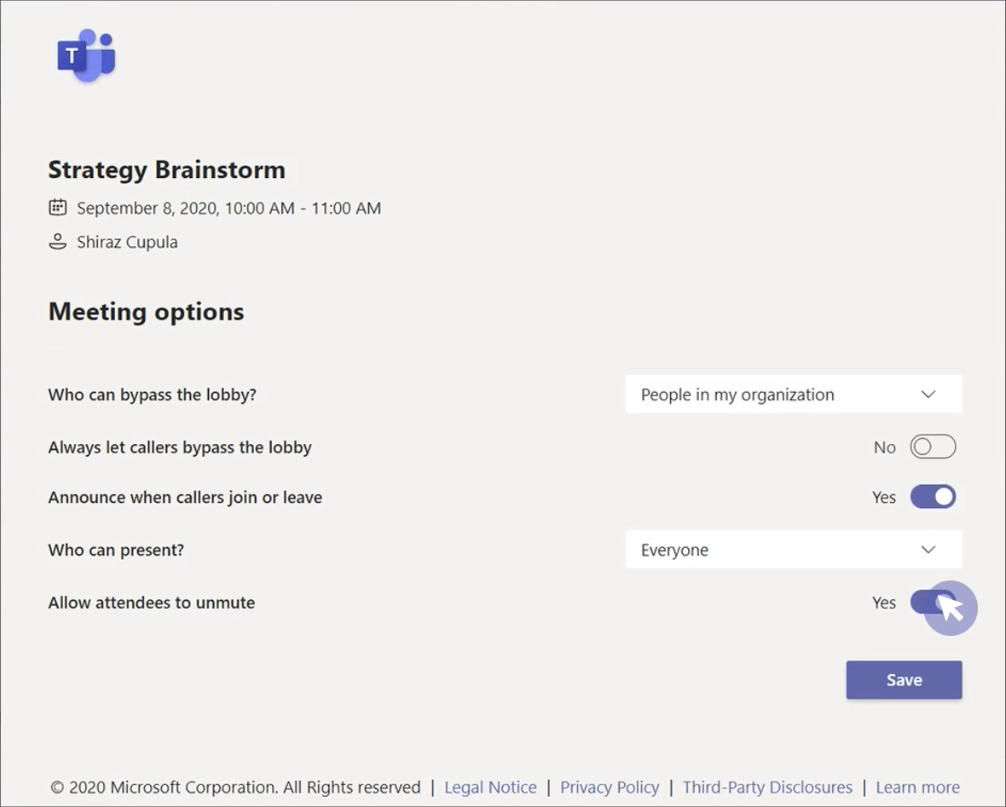 The new meeting lobby options will allow you to have Users in your org or users in your org and Trusted Organizations join the meeting without needing to go through the lobby. Still no "Invited Only", but getting closer.
We also now have the option to Hard Mute meaning that attendee's to the meeting cant unmute themselves and create havoc in class meetings. Just ask my eldest son about a trouble maker in his class.
More info: Session DB151 @4:50
New Meeting Pre-Join Experience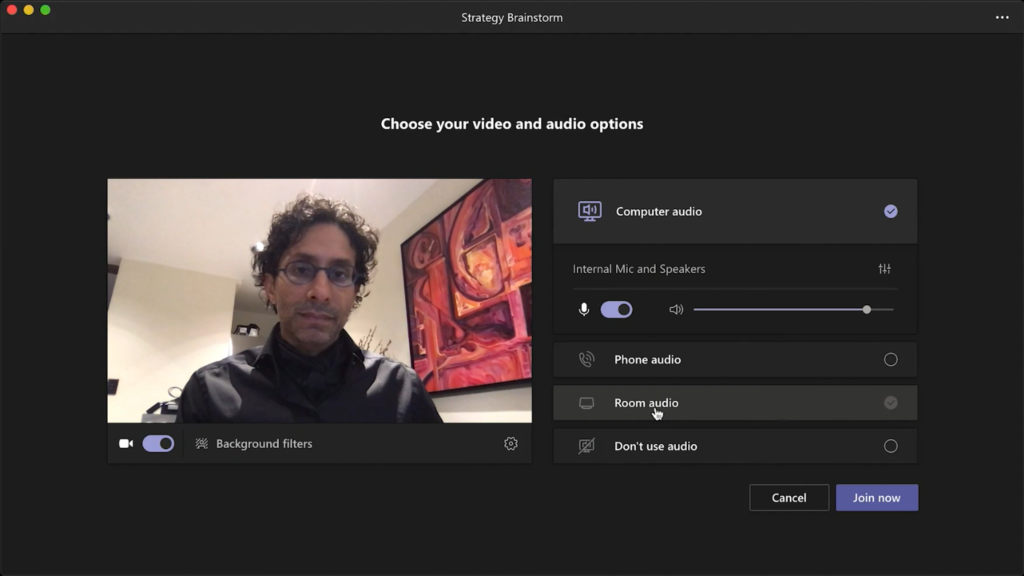 Lets users pick their correct devices, room and background before joining the meeting. Hopefully ending the horrible howling when someone joins from a meeting room.
More info: Session DB151 @7:15
New Dynamic View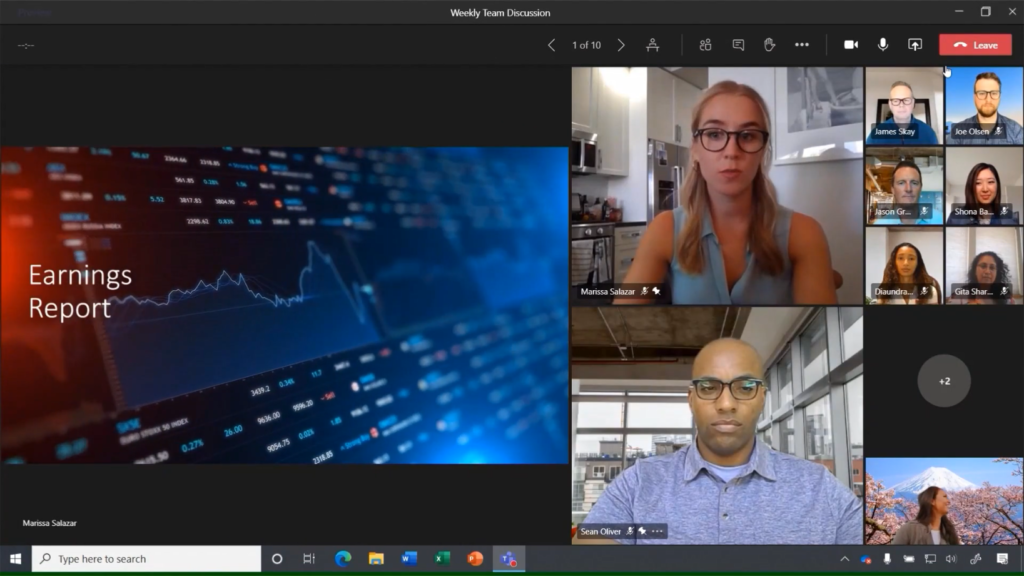 This is an interesting one as it allows you to have content and users faces as a decent size, lets you pin users you care about.
Reactions also lets users pop up over their avatar instead of popping up in the chat.
More info: Session DB151 @8:38 and Session DB156 @7:00
New Codec – Satin – "This Fall" (End of 2020)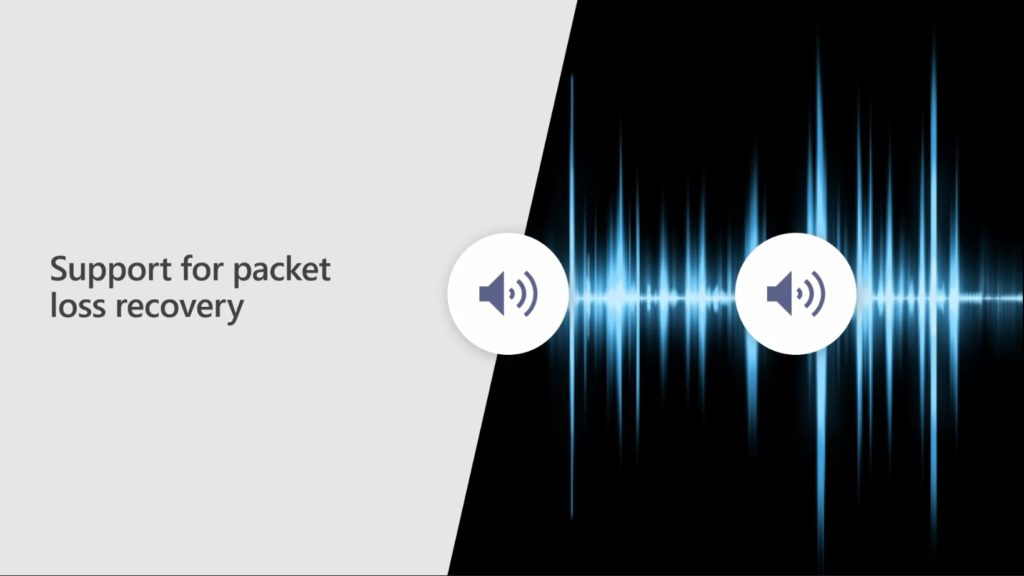 This was actually Demo'ed at Ignite 2019 but is now closer to rollout across teams clients.
In a demo, Microsoft simulated 300ms burst packet loss every 600ms and placed a call using Silk (Opus based) and Satin (New codec), the new call was almost flawless.
Shortly after Microsoft demo'ed a high quality call using only 7kbps!
SEVEN KiloBITS! less than 1KB/s!
I am a little disappointed they didn't use my favorite Harvard phrase "Oak is strong but also give shade, cats and dogs each hate the other, the pipe began to rust while new"
Demo: Session DB151 @9:50
Live Transcription with Attribution – Now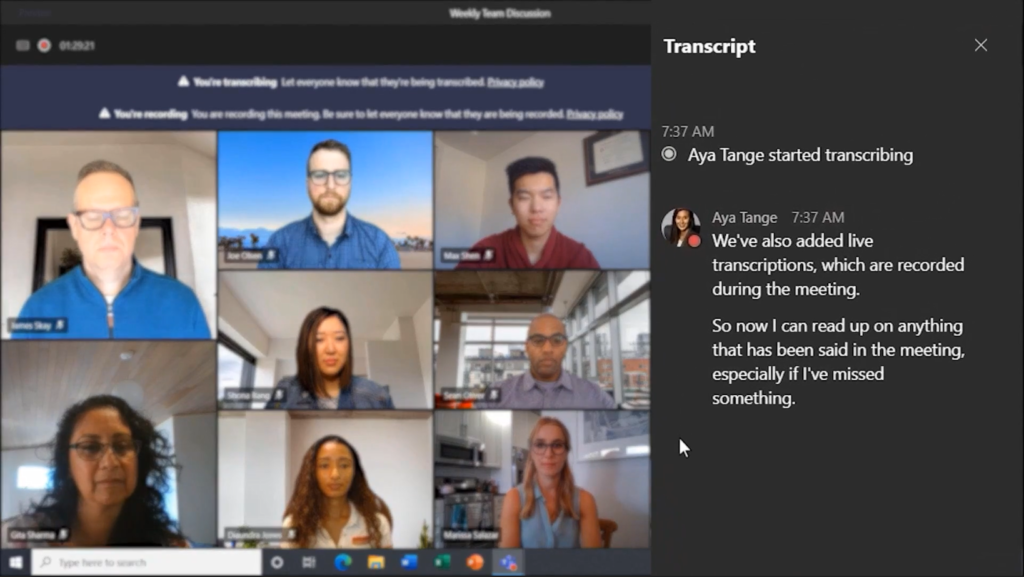 This is adding a feature we have had at Ignite sessions for a while, Live transcription in meetings. As long as someone starts the recording, transcription will take place in near realtime allowing users hard of hearing to following along, or like me if you get distracted, you can quickly catch up on what was being talked about before some asked you what you thought.
I wonder how it will deal with Aussie accents?
Demo: Session DB151 @12:00
PowerPoint Presenter View in Teams – No Date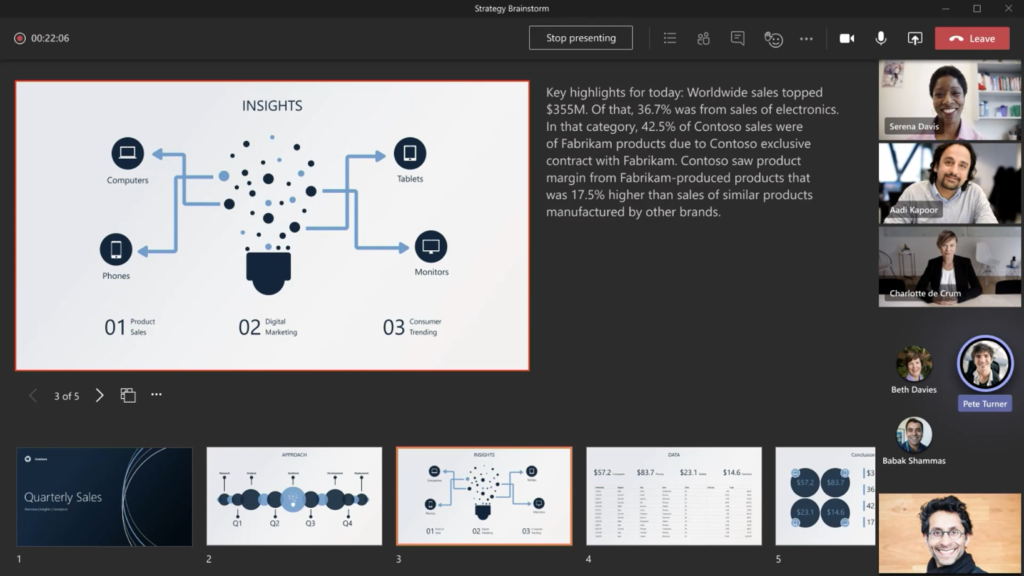 Does what it says on the tin, lets you view upcoming slides, your presentation notes and the attendees on one screen. No need for 3 monitors like I use today when speaking.
Demo: Session DB151 @12:43
Custom Layouts – No Date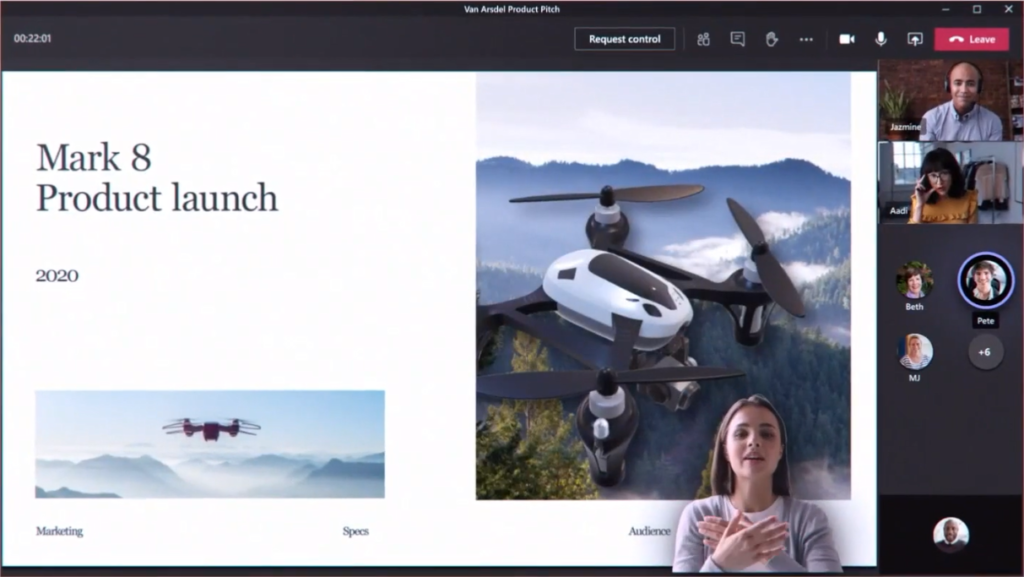 Not much on this one yet, but it appears to be the ability to use the AI cutover feature of together mode, to allow presenters to dynamically lay themselves over content
Demo: Session DB156 @1:35
Breakout Rooms – Later this year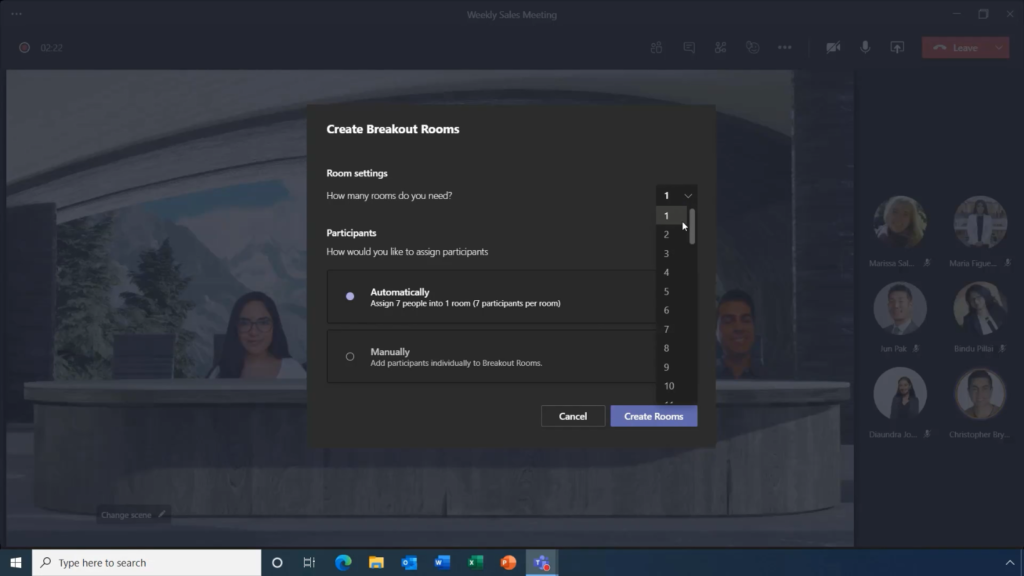 Something the Zoom fanatic's love to lord over us is Breakout Rooms, These are coming to Teams now as well. Letting you break a meeting up into smaller meeting spaces for groups to work independently on something and come back to the larger meeting later.
Demo: Session DB156 @1:50 and @8:35
NDI for Teams / Skype TX – Available Now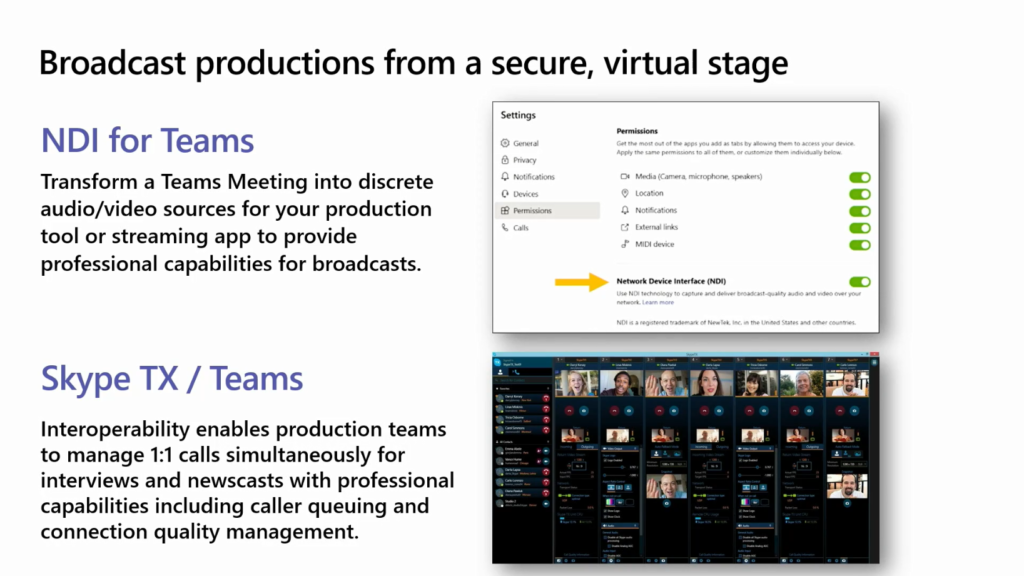 Yes! No more needing to use OBS/X-Split to scrape or inject media into Teams
For those not aware NDI is one of the many video production formats used by industry to have "Network-Aware" video streams running through a mixing desk, from cameras or piped into some other production tools for custom layouts and the like.
This is pretty common in things like television studios where a Skype call is piped into the broadcast.
Its pretty user friendly too in that it uses mDNS (Bonjour) to broadcast its availability too.
More info: Session DB138 @12:30
Teams Meeting Devices
Teams Intelligent Speakers – Epos and Yealink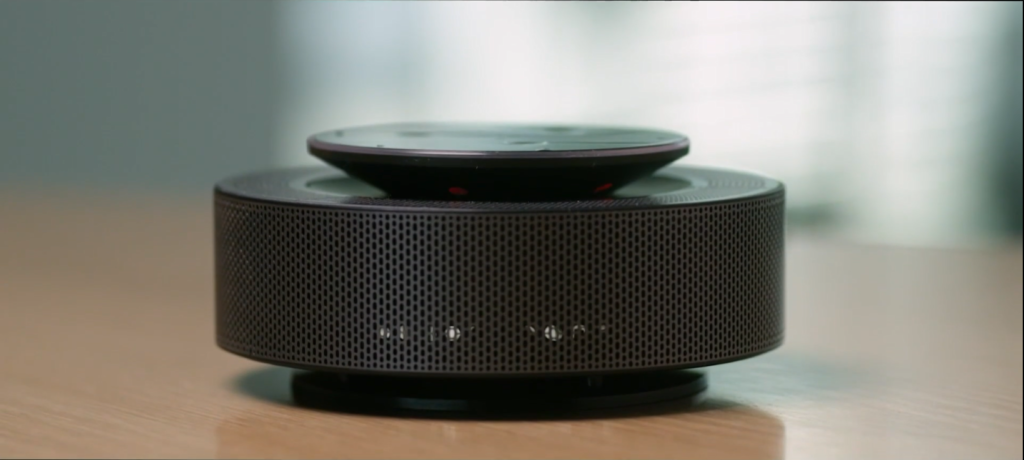 This appears to be a range of AI powered meeting room speakers with and array of 7 microphones and voice pattern recognition to allow users transcription to be attributed to each speaker.
I reached out to Ilya Bukshteyn (Lead of Teams Devices) for clarification on the new speakers as they seemed to be the love child of the Cornetto Ice Cream cone from build 2018 and a CX5500. Ilya kindly linked me to this article for more info
The units will be limited to 10 people in a room and will require the user to have enrolled their voice in Teams
More info: Session DB147 @8:35
Microsoft Teams Panels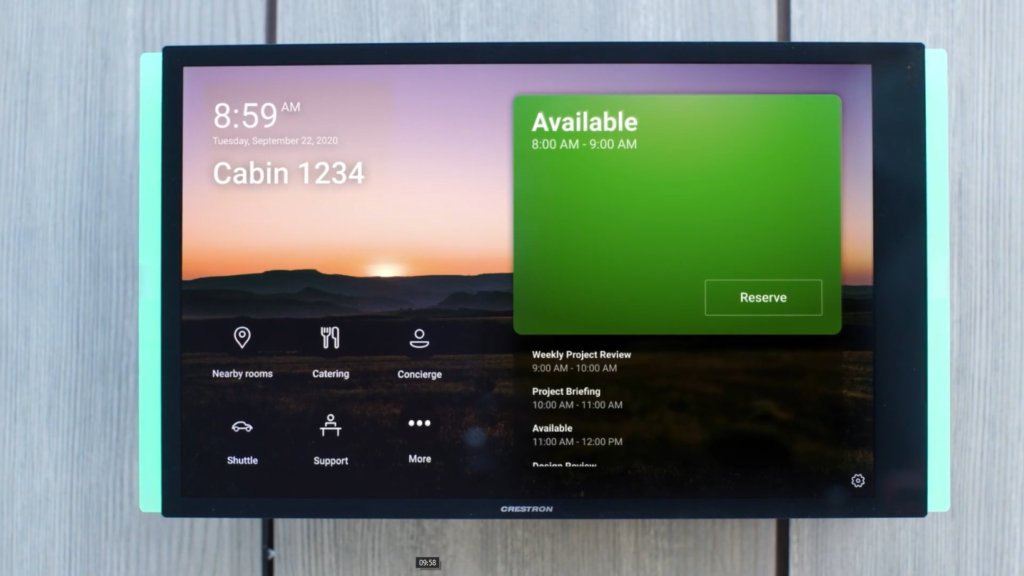 Ah, now I'm in familiar territory. For those that don't know at my previous role I did a lot of meeting room setups and I was really big on Booking Panels.
These are devices that you typically stick on the entrance to a meeting room that instantly show the availability of the room, allow you to book it and see when the next appointment is.
Crestron has been making products like this for some time that would integrate into Exchange for your booking needs
A cool addition to the Teams variants of these, is the "Nearby Rooms" app where the display will show you what rooms nearby are available.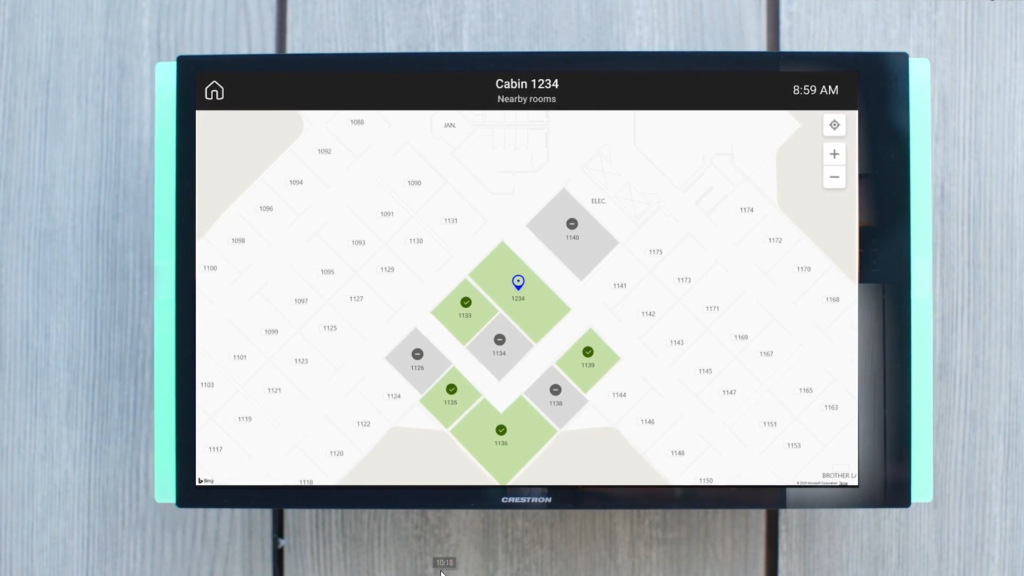 Teams Panel Overview: Session DB147 @9:48 and Session DB156 @14:50
In Depth: Session OD307
To close
That's it for now. I hope this has been helpful for you, I'm off to bed!